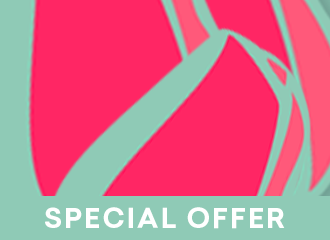 The most beautiful thing is to be yourself with Colway International!

Today we are coming to you - red-haired beauty, charming brunette, captivating blonde, because on the occasion of the upcoming International Women's Day, we want to convey an important message to you.
Every day you get up and face an enormous amount of everyday duties, you try to move forward, take challenges, overcome obstacles, step by step getting closer to your goals and dreams, sometimes you are satisfied, and sometimes despite your efforts, you do not achieve the success you expected. You are not alone in this. We all have worse times. Still, it's important to try and become your best version of yourself.
Coco Chanel said: "Beauty begins when you decide to be yourself" and this motto inspired us to celebrate this year's International Women's Day under the slogan # it's the most beautiful to be yourself. No matter what your beauty is, stay authentic, stay yourself and draw strength to act from within. And we will tell you one more secret: a woman feels strong when she feels beautiful and well-groomed. So believe in yourself and believe in yourself that #the most beautiful thing is to be yourself, and you should take care of your natural beauty with cosmetics and dietary supplements from Colway International.
Celebrate your femininity and take care of yourself!
You can bring out the natural beauty of your hair and skin with the following set:
Set - CollUp - 3 pieces for the price of 2 pieces*
On your way to a beautiful figure and a strong nervous system, you will be supported by:
Set - SlimCol + Magnesium Complex - at a 30% lower price*
The most beautiful thing is to be yourself, which is why you will need a set for cleansing and home care treatments:
Delicate foaming face wash + hair band for cosmetic treatments + bag in summer colors - 20%*
And our bestseller:
The offer is available:

15.02 -07.03.2022
(7/22-9/22 QW)
The special offer is valid:
* from the rank of the Registered Customer
** from the rank of Unlogged user
Additionally, in the period 15.02-20.03.2022 we would like to invite you to take part in the challenge under the slogan #the most beautiful thing is to be yourself! Do you already know our newest product - Good night skin drops face serum? If not, this is the best time to add the serum to your shopping cart and take part in our game where you can win valuable prizes!
Details of the challenge can be found HERE
Remember that the most beautiful thing is to be yourself!
Back to list